At Goldcraft Embossing we use the letterpress process to offer the following embellishments on card, paper and some plastic stocks:
Hot foil stamping
Foil is designed to visually enhance a product and is applied to stock with heat and pressure. Make your product stand out through a wide range of coloured metallic foils. Alternatively, provide a subtle, prestigious finish through the use of matte, clear, pearl or black foil. There is also a growing range of holographic foils which demand attention, or add security to your print job.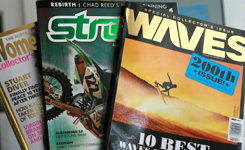 Hot foil stamping
Embossing – Single Level
This is the process or raising areas on the card or paper to highlight and add texture and dimension. When combined with foiling, the result is a state-of-the-art product that assures consumers of the quality of your company or product. Registered embossing is when the embossing must fit print or foil. Blind embossing is when the embossing does not need to register with any print or foiling.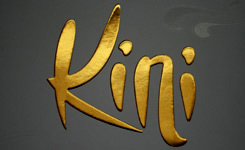 Foiling with single level embossing
Embossing – Multi Level
Through the use of hand-engraved dies, it is possible to emboss stock to more than one level. These dies are used effectively to create a three-dimensional image or add texture.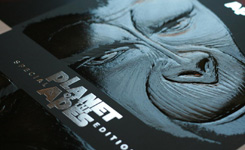 Silver foil in one area and multi-level emboss
Debossing
This is the same as embossing, except that the stock is pushed in, rather than being raised. Through a hand-engraved die it is possible to emboss some areas and deboss others at the same time.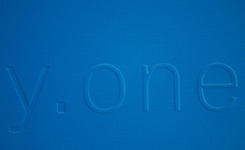 Blind Emboss and Deboss
Site created by visualeyes.net